University of Michigan student employees contribute so much to the identity of our school by working across departments in many varied capacities. At DPSS, we thoroughly appreciate all that our students contribute. They are often the first point of contact we go to for first-hand student perspectives, experiences, and advice.
During this time of the year, we are sad to see our seniors go, but excited for what their future will hold. While this is not the spring that any of us had imagined, we want to extend our gratitude to our senior student employees and advisory board members. Your contributions are profoundly important to the success of DPSS and the University of Michigan!
This year's seniors include:
Angelina Adam
Morgan Bergstrom
Stephen Bonesteel
Julia Lazarus
Adam Rarey
We asked a few of our seniors to share more about their time at DPSS and plans for after graduation. Here's what they had to say:
---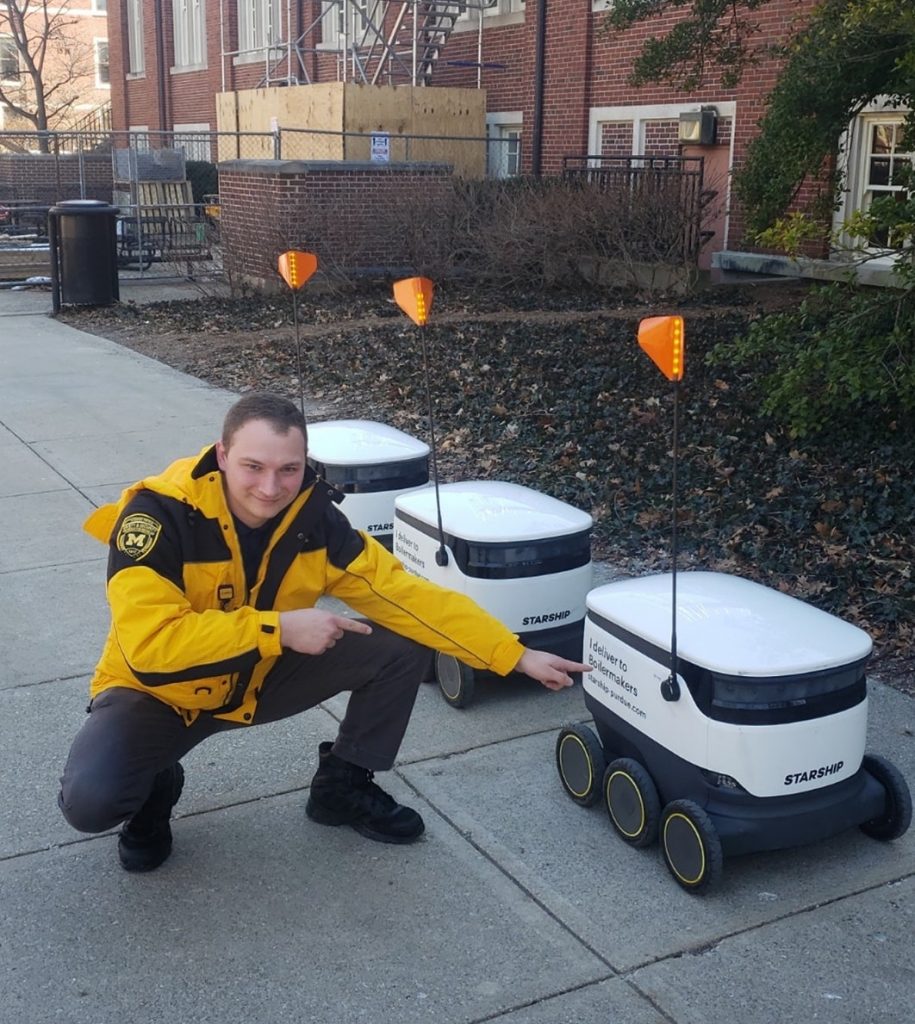 Name: Stephen Bonesteel
Major/Minor: Biopsychology, Cognition and Neuroscience with a minor in Intergroup Relations
Hometown: Lapeer, Michigan
I wasn't sure where I would go to college, but I knew I wanted to go to one that would challenge me both inside and outside of the classroom. The University of Michigan did just that!
Duration of student employment with DPSS: I've been with DPSS since 2017 in various capacities, but most recently as a student employee working alongside Marlanna Landeros, Diversity, Equity and Inclusion Program Manager.Together with Marlanna, I've been working to develop student programming and diversity, equity and inclusion events. I have also served two years on the DPSS Student Advisory Board.This year, I was co-chair for that board!
Role/duties as a student employee: As a student employee, I have leveraged my unique experiences and knowledge of the services DPSS provides to help my peers and communities learn more about how DPSS works to keep everybody safe on campus. Over the last three years, I have gotten to know some of the finest folks we have keeping campus safe. It's been incredible to meet such a diverse work-force and to have had the opportunity to work alongside them in various roles.
Executive Director Washington, Lt. Bryan Baker, and Marlanna Landeros have been incredible mentors for me during my time with DPSS. All three of those people have challenged me to put things to paper, think outside the box and always, always consider the "why" when we're doing something. I cannot thank them enough for their roles in helping me explore public safety at a large public university.
Best memories: Over the summer before my senior year, I completed several weeks of shadowing with our Michigan Medicine Security Officers. At one point, we ventured to one of our Survival Flight helipads. To my surprise, on the roof of the hospital if you look to the East you can see the skyline of Metro-Detroit! I've seen some really cool things on this campus in my time here, but the view from the top of the hospital can't be beaten.
Future plans: I hope that in the future I can continue my work to develop more and more ways to build trusting relationships between the world's public safety officers and the people they serve. Law enforcement is generally reactive work, but I am very thankful for being able to contribute to many of the proactive initiatives DPSS has rolled out over the last three years to make our campus safer. I hope to continue that work in the future!

---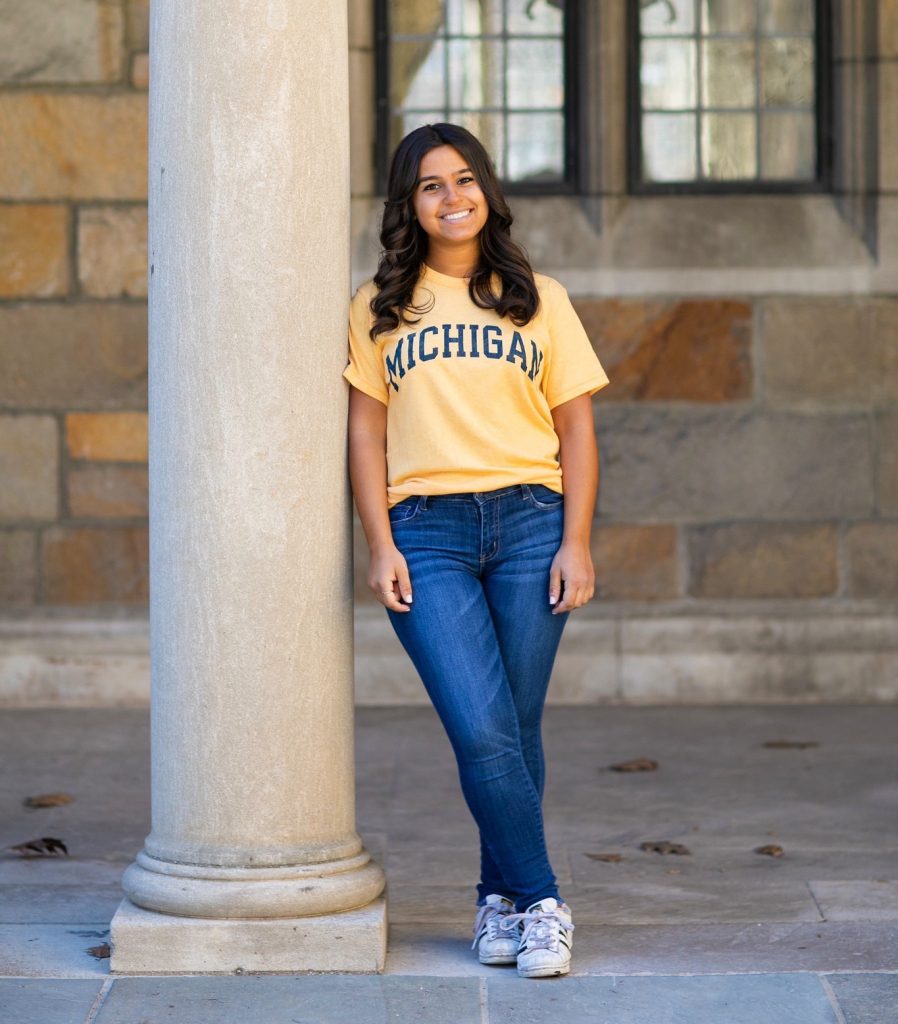 Name: Julia Lazarus
Major/Minor: Penny W. Stamps School of Art & Design
Hometown: I am originally from Jericho, New York and now live in Manhattan, New York
Duration of student employment with DPSS: Since October 2019
Role/duties as a student employee: I've created much of the social media content, the pedestrian safety page, and canine stickers and coloring book pages! I loved working on the canine project because of my love for all dogs mixed with my love for design!
Best memories: Some of my best memories are having a personal tour of the hospital and looking up close at a Michigan Medicine helicopter as well as looking inside of the control room. Also, overall being surrounded by such a caring and supportive team was amazing.
Future plans: Although my future plans don't involve anything having to do with public safety and health, I am so grateful to have had such an incredible experience. I feel as if working here the past year has made me an even more seasoned artist because I got to experience a field outside of my comfort level and knowledge. I learned so much about public safety, and I'm grateful for that! My passion is food and cooking. I plan on going into creative advertising or graphic design in the food industry. I think working for Food Network would be an incredible experience.
---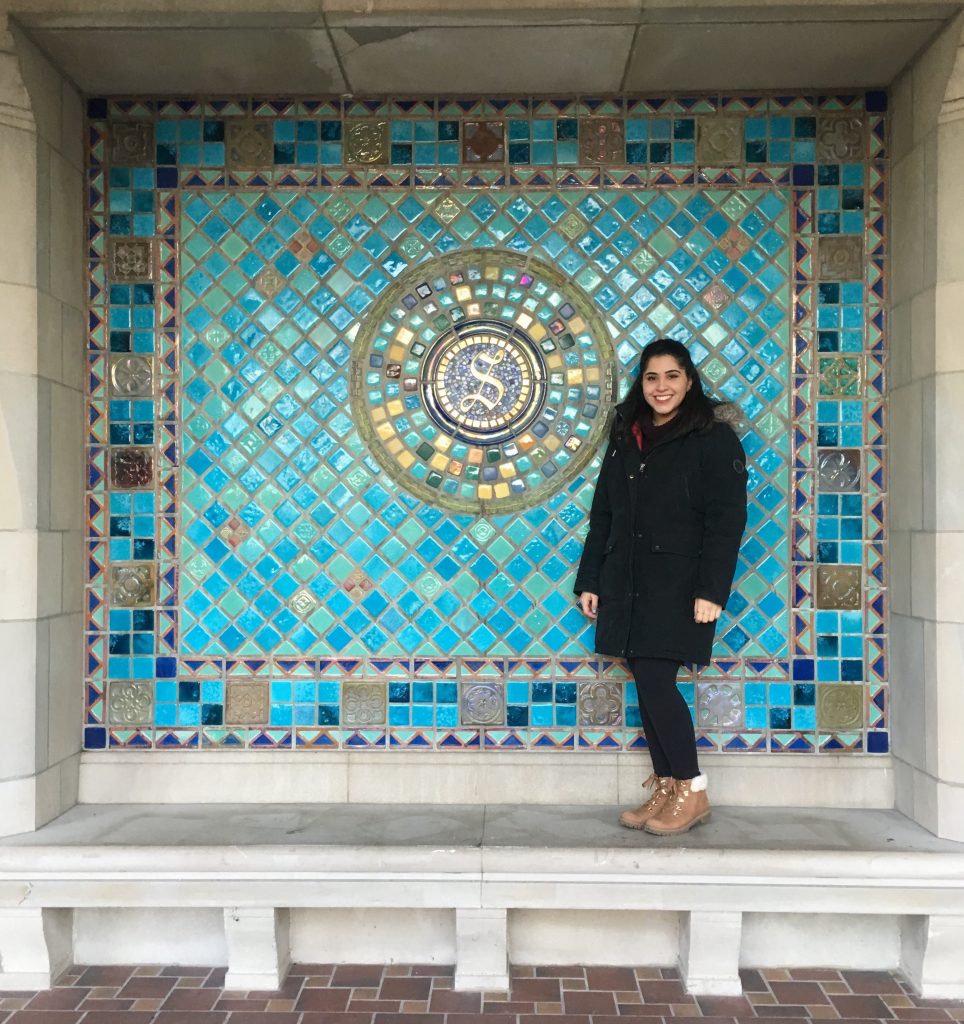 Name: Angelina Adam
Major/Minor: Double Major in Biopsychology, Cognition and Neuroscience and Honors Anthropology
Hometown: Sterling Heights, Michigan
Duration of student employment with DPSS: I have been involved with DPSS for approximately 8 months.
Role/duties as a student employee: I was on the DPSS Student Advisory Board where I was the Residence Halls Association Liaison. My role was to be a point of contact between the two organizations to promote safety and security within the residence halls.
Best memories: I really enjoyed our meetings and having the opportunity to collaborate with other students. The fact that we were making an impact and helping to improve campus is really special. Moreover, my favorite memory while being a member of the DPSS student advisory board is when we were visited by Nike, a police dog from the Canine Unit. We had the opportunity to see him in action, and it was absolutely amazing to see how special police dogs are.
Future plans: I plan on going to graduate school!
---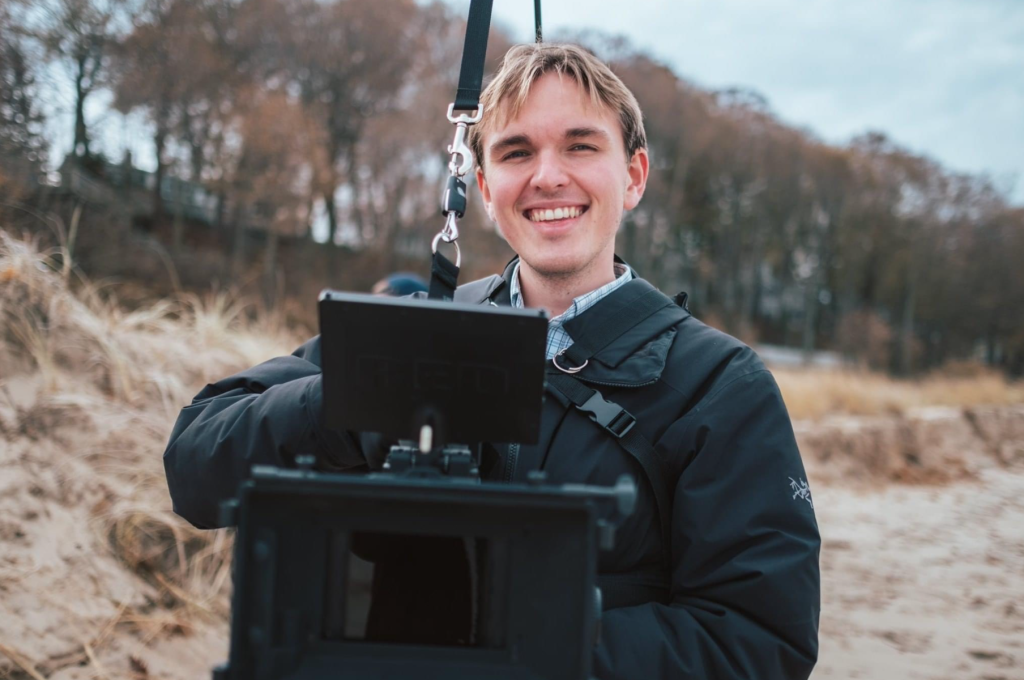 Name: Adam Rarey
Major: Film, Television, and Media
Hometown: Washington, D.C.
Duration of Employment: I've been employed with DPSS since the Fall of 2017 and I've loved every second of it. From interacting with UMPD and DPSS staff on the football field to ridealongs, I've learned and grown both as an individual and as a multimedia professional.
Role/duties as a student employee: Working as a videographer/photographer/editor I've provided DPSS with high-quality images and videos to use for promotional purposes as well as to promote campus safety initiatives. 
Future Plans: I am planning on moving out to LA this fall to pursue my film career. I'd like to thank all the DPSS staff I've interacted with for making this the best job I could have ever imagined.
---
Congratulations to our seniors and the entire class of 2020 on their well-deserved success!