April 12-18 is National Public Safety Telecommunicators Week! And we want to take a moment to highlight our hardworking U-M Division of Public Safety and Security (DPSS) dispatchers.
The 911 dispatcher is often the unsung professional of the emergency response team. These professionals, who gather essential information from callers and dispatch the appropriate first responders to the scene, must be able to take control of situations that may be chaotic, heart-wrenching, stressful, confusing, and frenzied.
They are organized, adept at multi-tasking, level-headed, and trustworthy. Their work within emergency response services often places them in the middle of life or death situations.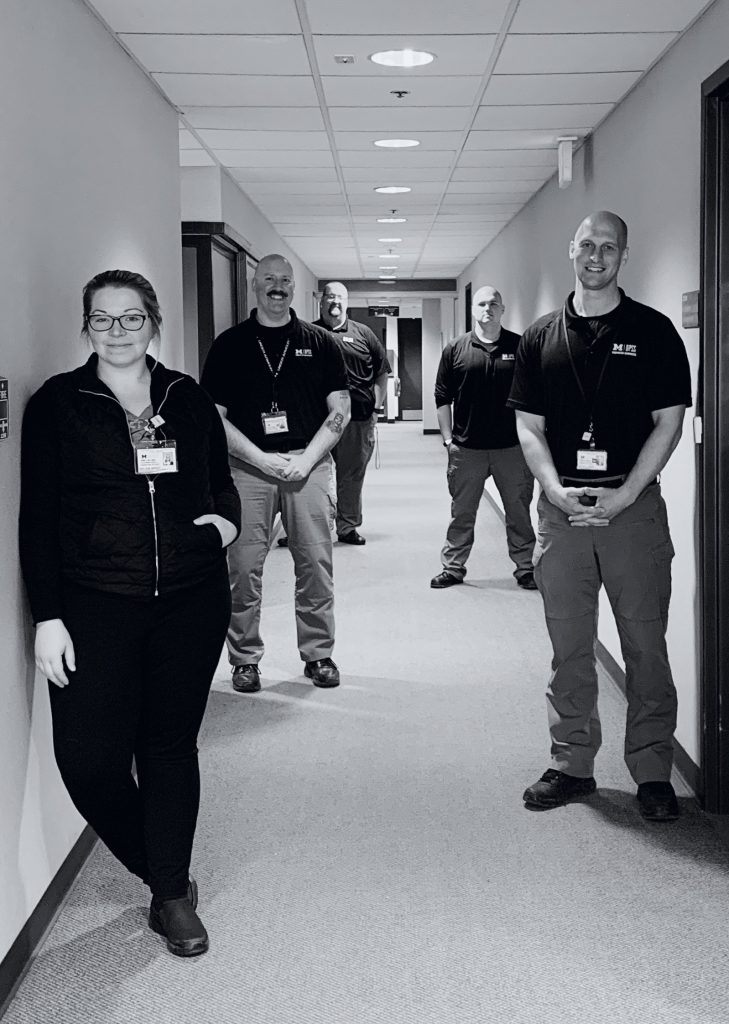 We sat down (virtually) with Stacey Hall, who manages the University of Michigan – Ann Arbor Dispatch Center, to get an inside look at the ins and outs of our unsung heroes.
What are the essential job functions of a U-M dispatcher?
When the need for assistance comes into DPSS Dispatch Services, the communications officer is the first DPSS interaction the University community has, so professionalism and integrity are essential qualities, knowing the responsibility and trust that are placed with them.
The communications officers receive and triage all service requests for the U-M campus via phone, radio, text, app, email, etc. The communications officers monitor multiple radio channels and utilize the appropriate channel to dispatch DPSS resources to the area in which the need for assistance is requested. They document all requests for service in a computer-aided dispatch (CAD) system and monitor several alarms, emergency notifications, and camera systems.
What are the job functions of a dispatcher that most people do not realize that they do?
The communications officers are not only the initial reception point of phone calls and text to 911 requests to DPSS, but they are also charged with triaging and responding to all emails, web-requests/inquiries, and the DPSS App notifications that DPSS receives. In addition, the communications officers monitor several different alarm and camera systems that cover both the academic and medical campuses.
What does a 'day in the life' of a dispatcher look like?
The communications officers will manage, on average, 1,000 phone calls a day. From those phone calls, approximately 400 calls for service require a DPSS officer response. The communication officers triage and respond to approximately 80 email and web inquiries and actively monitor six radio communication channels, and also monitor alarms, and camera systems daily.
How have the dispatchers helped and how have the job duties been changed or altered in response to COVID-19?
The communications officers health screen all potential points of contact that they may be dispatching first responders to. This information is relayed to DPSS first responders to ensure their safety. The communications officers have demonstrated amazing flexibility, adaptation, and patience with new policies and procedures from multiple departments and agencies as the pandemic develops. Dispatch Services has provided additional cleaning supplies. Center sanitation has definitely been a team effort in the shared workspace. Permanently assigned workstations are a critical implementation to ensure social distancing compliance. Although the communications officers love when DPSS first responders come up to the center to chat, the center is not accepting visitors at this time to reduce any potential exposure during the COVID-19 pandemic.
Dispatchers play a vital role in the field of public safety, and we are proud to celebrate them this week and always.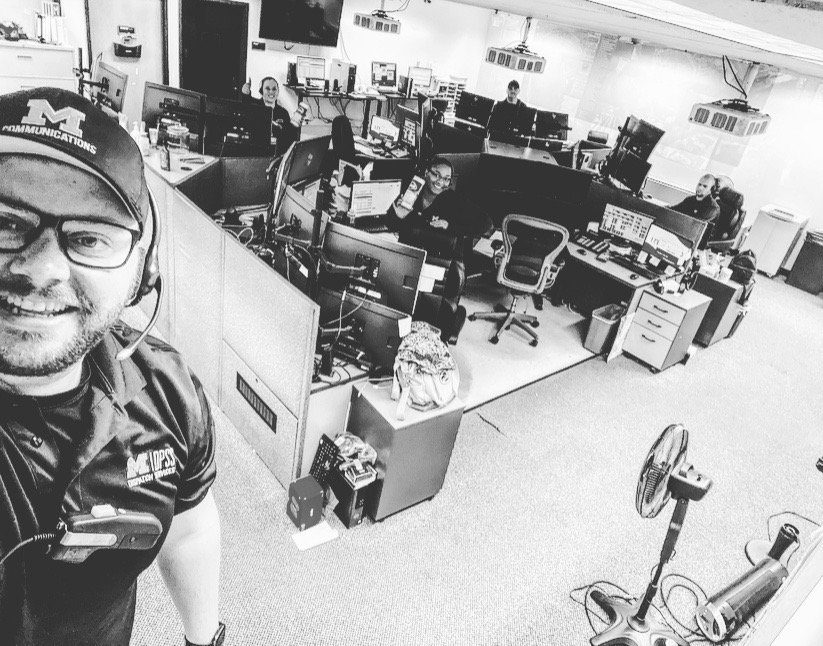 All DPSS emergency and non-emergency services remain available across campus. DPSS is still available 24/7 at (734) 763-1131 or 911 in emergencies.

For additional information regarding university-wide measures concerning COVID-19, please visit umich.edu/announcements.