You may recognize him from leading the U-M football team out onto the field at each home game, teaching empowerment self-defense classes, conducting campus safety presentations, or perhaps his Emmy® award-winning voice from the DPSS Active Attacker – Response and Prevention video. There isn't a nook of campus U-M alum and Police Sgt. Gary Hicks hasn't reached in his 30 years serving the U-M community. Last week marked his retirement.
Sgt. Hicks graduated from U-M in 1980 and held a previous U-M Track and Field record for the 400-meter intermediate hurdles. After working at the Detroit Police Department, Sgt. Hicks came to U-M as a police officer in 1991 and was quickly promoted to sergeant in 1992.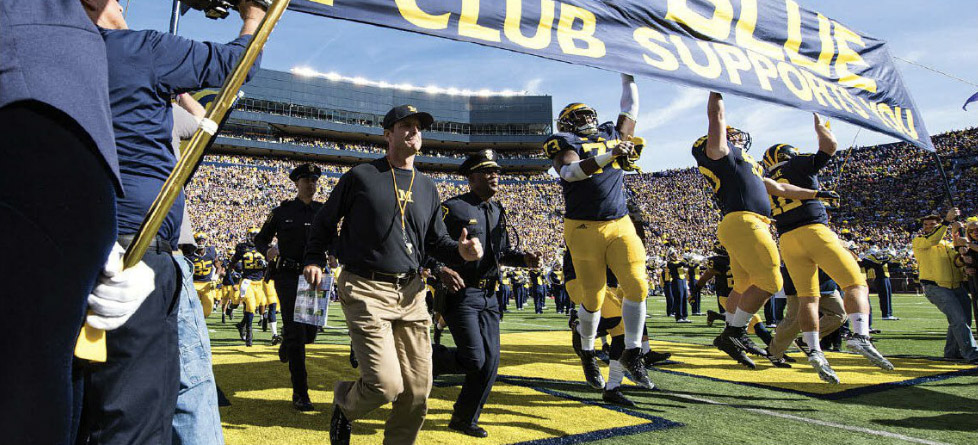 Throughout his three decades at U-M, Sgt. Hicks oversaw road patrol, community engagement, and special operations, and was an instructor for pressure point control tactics (PPCT) and the bike team. He was also an empowerment self-defense instructor and taught at the Washtenaw Community College Police Academy for 23 years. Sgt. Hicks traveled with the U-M football team and has had the opportunity to run out of the tunnel with the team on countless occasions.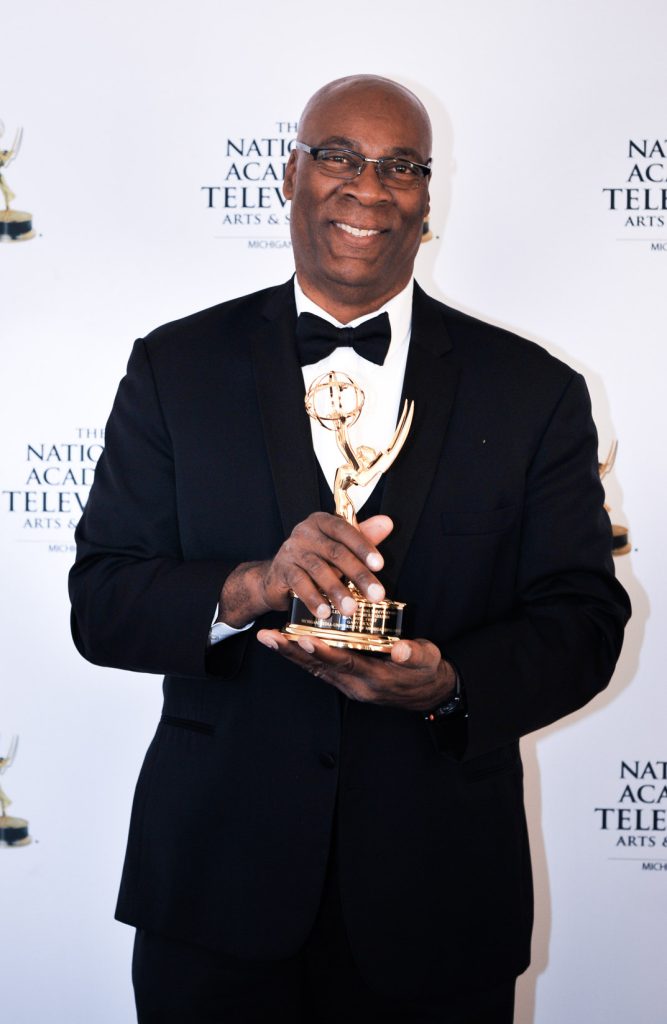 Perhaps one of his most unique achievements is winning an Emmy® for his narration of the DPSS Active Attacker – Response and Prevention video in 2018.
Throughout the years, Sgt. Hicks has received numerous commendations and letters of appreciation from community members.
"Sgt. Hicks played a tremendous role in building relationships and keeping the U-M community safe in his 30-year career," said UMPD Chief Robert Neumann. "He will be greatly missed, but his legacy in our department and campus will last forever."
DPSS thanks Sgt. Hicks for his service to the U-M community and wishes him all the best in retirement.