Each year the month of April is dedicated to raising awareness about sexual violence around the world and educating communities on how to prevent it. This year's observance is taking place during an unprecedented time for many of us. While many people around the world are self-isolating to reduce the spread of COVID-19, this can be exponentially more difficult for victims of domestic or sexual violence.
Globally, it's been reported that sexual assault and domestic violence have increased in areas where stay-at-home restrictions are in place to keep the virus from spreading.
On Sunday, the United Nations Secretary General called for urgent action to combat the worldwide surge in domestic violence. "I urge all governments to put women's safety first as they respond to the pandemic," Secretary General António Guterres wrote on Twitter.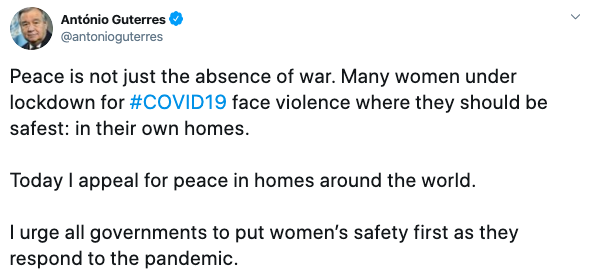 Sarah Prout Rennie, executive director of the Michigan Coalition to End Domestic and Sexual Violence, said that the isolation due to the current pandemic is generating "a silent pandemic of increased violence." Prout Rennie stated, "Perpetrators aren't going to stop being perpetrators and victims are often stuck in the house. It's logical there's going to be an increase."
Michigan Prosecutor J. Dee Brooks stated, "In times of crisis like this, it is more important than ever to work together to help keep our citizens and employees safe and healthy." Both Prout Rennie and Brooks encourage people to reach out to their loved ones who may be worried about living in a dangerous situation as much as possible.
If you or someone you know is at risk due to the Michigan Stay At Home order, the DPSS Special Victims Unit (SVU) can assist or connect you with resources.
For more information on Sexual Assault or DPSS's Special Victims Unit please visit our website.
If you or someone you know has been sexually assaulted, we recognize that reporting can be difficult. Our SVU officers work to ensure that survivors are treated with respect, sensitivity, and understanding. UMPD SVU officers Start by Believing, have extensive training in the trauma-informed approach, and work closely with SAPAC and other campus resources.
You can report an incident or contact our SVU by calling 734-763-1131.