On Saturday, August 10, SSC Napoli and FC Barcelona are slated for a 5 p.m. match as part of the La Liga-Serie A Cup at Michigan Stadium. Below is a quick guide to everything you need to know to enjoy the day safely:
Parking
Game day parking around Michigan Stadium will be limited. Select lots will be available to the public for cash sales.

The University of Michigan Golf Course and Ann Arbor Golf & Outing are not available for event parking.

On-street parking restrictions will affect select stadium-area streets from 8 a.m Saturday, July 28 until midnight.
Traffic
East Hoover Ave. between Main St. and State St. and Green St. between Hoover Ave. and Kipke Dr. (directly North of the stadium) are closed for construction.
Fans are encouraged to plan ahead and arrive early. Live traffic updates and road closures can be found on the Waze app.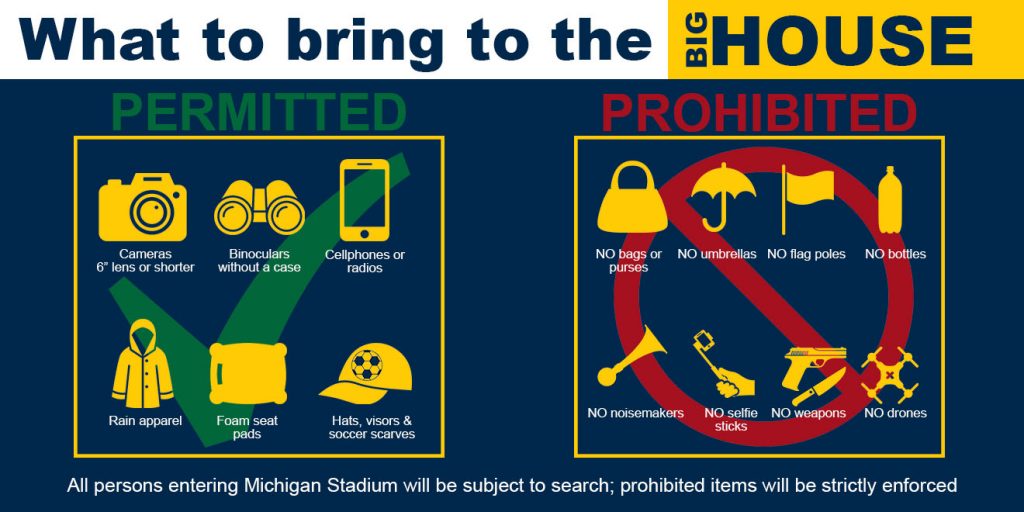 More information on permitted and prohibited items can be found on the U-M Athletics website.
Children and At-Risk Adults
Identification wristbands for children and at-risk adults will be available at gates 1, 2, 4, 8 and 9.
Take a photo of your child or at-risk adult with your cell phone on game day. This will assist public safety officials if you become separated.
Celebrate Safely
Be conscientious of alcohol consumption. Download U-M's Stay in the Blue app for tips and a tool to track your drinks.
Never drink and drive.
Stay hydrated. Drink lots of water.