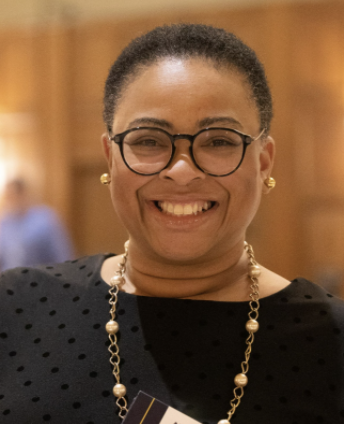 For Marlanna Landeros, a conversation about Black History Month cannot take place without a personal focus to celebrate her parents: their legacy and the influence they have had on her career trajectory.
Marlanna's parents created a family atmosphere not only rooted in honoring Black history but also focused on public safety and law enforcement. Marlanna, the U-M Division of Public Safety and Security Program Manager of Diversity, Equity and Inclusion and Student Programs, credits her parents for her passion for DE&I as well as her twenty-year career in public safety and teaching.
Marlanna's father, Lonnie, dreamed of becoming a police officer when he was a child. He started out wanting to become a Michigan State Police trooper, but was turned down as prior to 1977 the MSP was not mandated to improve their hiring diversity. Not one to give up, Lonnie joined the military. After his service, he completed the Police Academy in 1965 and was hired by the Detroit Police Department (DPD).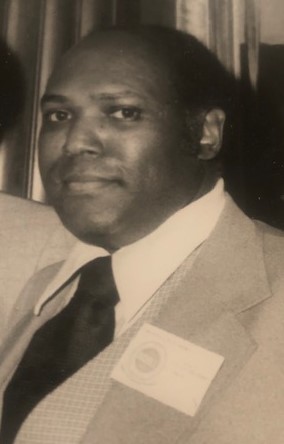 At DPD, Lonnie rose through the ranks and retired as an inspector after 24 years of service. Next, he became the first director of public safety at UM-Flint and served in the position for 13 years. He was known for his straight-laced, ethical conduct that helped guide his career as a leader in law enforcement. In addition, he was a charter member of the National Organization of Black Law Enforcement Executives (NOBLE).  
Marlanna remembers her father's commitment to education, integrity, and professionalism. This commitment led him to earn his Juris Doctor degree while working full time.
"He instilled in me that no one can take away your knowledge and modeled for me to always learn both academically and from others," said Marlanna.
"His sense of inclusiveness of perspectives made the difference in his policing leadership style, which included making sure all ranks and positions had a voice in decision making," she said.
Marlanna's father was also an educator, he taught criminal justice and corrections at Wayne County Community College for over 30 years. "I spent many evenings and weekends in the classroom as my dad taught or graded papers," said Marlanna.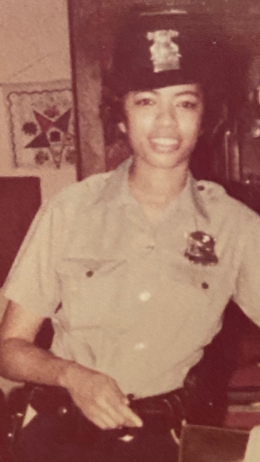 Marlanna's mother, Marlyss, also decided that a career in law enforcement was a smart choice and began applying to the Detroit Police Academy in the 1970s. Marlyss was turned away several times, with requirements constantly changing for women. In fact, Marlyss was one of the original members in a class-action lawsuit against the DPD for discrimination based on gender in their hiring and promotion processes. The lawsuit started in 1974 and was successfully completed in 1995. 
Finally, her mother was hired and became a successful homicide detective. Her career was cut short after being in a duty-related car accident resulting in a closed-head injury and later dementia. Marlanna remembers fondly how people referred to her mother as the "social worker" as she could relate to and connect with anyone, often getting to the heart of information where others couldn't.
Marlanna's mother was pivotal in solving a well-known murder case in Detroit, one that was featured in the book "Masquerade." Later, the wife of the victim, Jan Canty, Ph.D., wrote a book, "A Life Divided," that highlights how impactful personally and professionally Marlyss was during the murder investigation. Jan later spoke at Marlyss's funeral, noting the impact Marlyss had on her life and how appreciative she was of Marlyss's skills, kindness, and support.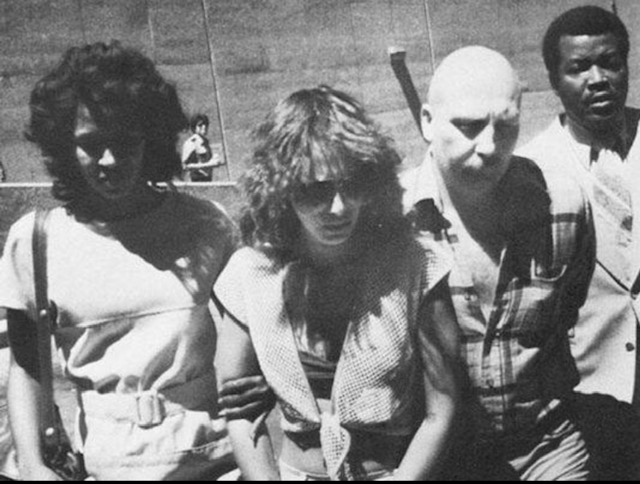 Growing up in Detroit with both parents working in the city's Police Department was challenging at times.
"My parents were on call 24/7," she recalled.
"I remember waking in the middle of the night on different occasions to hear one or both of my parents loading a revolver while rushing out of the house yelling, 'Halt, police!' Or, hearing the police radio come on in the car, and my dad pulling a blue light out to stick to the dashboard of the car to speed to a location while telling me to 'get down,'" she said.
These early influences allowed Marlanna to see the impact an individual can make in law enforcement, specifically advocating for social justice. So, during her first year at U-M, she decided to pursue a sociology major and also started working as a student employee in multiple positions for U-M DPS (name of DPSS during this time).
In 2000, Marlanna's father fell ill from cancer, and she became his primary caregiver. At the same time, a campus security officer position opened up; she applied and got the job. While working full-time for DPSS, Marlanna earned her master's degree in social work from U-M in 2013.
In 2016, Marlanna was promoted to a DPSS program manager, which allowed her to combine her passion for DE&I with her foundational background in public safety.
Today Marlanna leads DPSS DE&I strategy, implementation, and overall efforts. Her dedication earned her a Distinguished Diversity Leaders Award in 2016 and team award in 2019.
Marlanna's father died in 2003 and she lost her mother in 2019. Even though they are gone, their impact on policing in Detroit lives on.
And for Marlanna, her mom and dad continue to inspire and influence her work.
"My drive to learn, teach, and lead in my professional life is my way of honoring my parent's legacy," she said.
"It's my goal to create a work environment where diversity, equity, and inclusion are foundational pillars that guide daily practices in the field of public safety and law enforcement," she said.
"With my work, I feel a deep connection to my parents, and especially during Black History Month, when we celebrate past generations of African Americans who struggled with adversity to achieve greater equality for the future."