The Division of Public Safety and Security (DPSS) employs more than 40 veterans. For Veterans Day, we are proud to spotlight one of the veterans that has been working for DPSS since 2006: Sgt. Ryan Cavanaugh.

Sgt. Cavanaugh joined the Army in February 1996 and is still serving in the Army Reserves. He joined to carry on the Cavanaugh family tradition – as his grandfather served in the Army Air Corps and father served in the Air Force.

During his 23-years serving, Cavanaugh noted many memorable experiences from traveling around the world to places such as Egypt, Guatemala, El Salvador, and Cuba.

While working with DPSS, Sgt. Cavanaugh also serves as a Reserve Officer Training Corps (ROTC) instructor for U-M students that are training to be commissioned officers of the United States Armed Forces. He enjoys instructing while reminiscing about the impact his previous instructors had on him. When looking back at his time as a soldier, he knows the positive impact that his instructors had on him and tries to train them in a way that they will become great soldiers and hopefully someday be leaders and instructors of future cadets.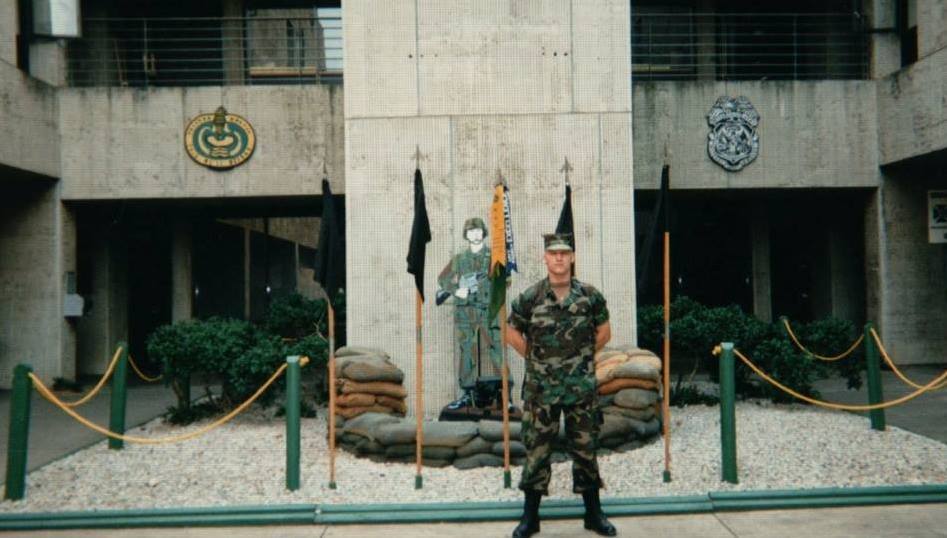 "The concept of teamwork has really been instilled in me," states Cavanaugh. "From my 23 years serving, I've experienced selfless service from members of our military—the great people who have led me and have put the welfare and safety of fellow soldiers before their own."

Sgt. Cavanaugh, we thank you for your military service to our country, and for the work you are doing now serving the U-M community. And thank you to all veterans for your sacrifices and commitment. We salute you!