Each year, UMPD recognizes National Police Week — a week that is dedicated to the special recognition of law enforcement officers who have lost their lives in the line of duty for the safety and protection of others. In 2019, there were 146 line of duty deaths, including one officer from Michigan. These officers who lost their lives protecting and serving others will have their names added to the national memorial in Washington D.C.
A huge part of the National Police week is the Police Unity Bike Tour, which is a more than 250-mile bicycle ride to the National Law Enforcement Officers Memorial in Washington D.C. What started in 1997 with 18 riders is now has grown into nine chapters consisting of nearly 2,500 members nationwide who make the trip annually. Each participant is required to raise $2,000 to participate and rides in honor of a specific officer that died the previous year.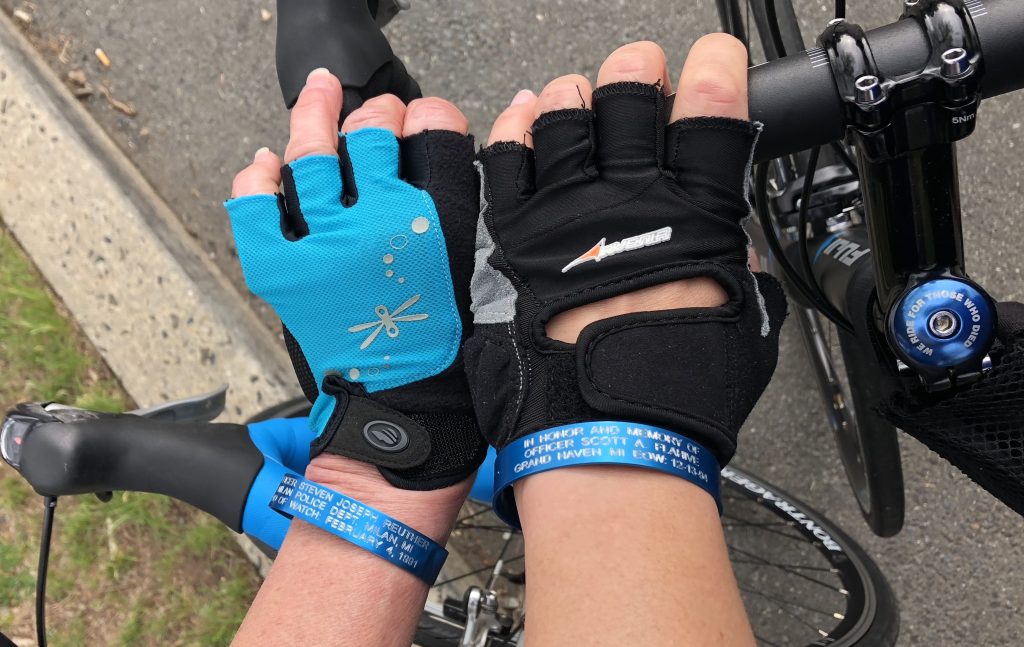 Traditionally, UMPD supports two UMPD officers with time off to participate in the tour. UMPD Officer Mike Mathews and Sgt. Paula Williams were both scheduled to ride this year, his seventh and her sixth ride, along with officers from Ann Arbor, Saline, Chelsea, Detroit, and other law enforcement agencies from around the world.
However, due to the current pandemic, the tour this year looks vastly different.
"Since the in-person Police Unity Tour has been canceled in the wake of COVID-19, I've still been fundraising for the cause," said Williams. "Several of us that were scheduled to participate have continued to fundraise and ride together through technology such as Peloton." 
Officer Mike Mathews reflected on past tours. "I've been riding several times a week in my garage on a trainer bike in support of the Unity Tour, but it does not compare to the energy and support that the in-person ride has."
Both Williams and Mathews are looking forward to taking part in the event again next year, but hope that funds will still be raised in the interim. For those wishing to donate, you can do so online. Donations will contribute to additions and maintenance of the National Law Enforcement Officers
Memorial in Washington D.C. In addition, the 32nd Candlelight Vigil was held virtually on May 13 at 8 p.m. to honor the 146 officers who died in the line of duty and are being added to The National Law Enforcement Officers Memorial this year.