As the university continues to take measures to protect its community and prevent the spread of COVID-19 by limiting certain operations, nationally-ranked Michigan Medicine is expanding its capabilities to manage the current pandemic while prioritizing the safety of patients and staff at all hospitals and clinic locations.
Michigan Medicine's entire team of faculty and staff are working tirelessly to ensure safe and reliable care during the COVID-19 crisis.
To assist in these efforts and abide by Governor Gretchen Whitmer's executive order, the Division of Public Safety and Security (DPSS) has implemented perimeter and entrance control measures and deployed additional staff to the main medical campus and Brighton Center for Specialty Care to screen visitors and hospital staff to ensure the safety of all those entering the complex.
"We are thankful for our partnership with DPSS and the assistance they continuously provide to reduce risk and alleviate anxiety across Michigan Medicine, especially during these times," said Senior Vice President and Chief Operating Officer of the U-M Health System, Tony Denton.
While Michigan Medicine Security, a department under DPSS serving the unique needs of the healthcare environment, operates 24/7 year-round, these unique circumstances have called upon additional departments in DPSS to assist the Michigan Medicine team, such as housing security, museum security, police, parking enforcement, administration, and public safety personnel from the U-M Dearborn and Flint campuses.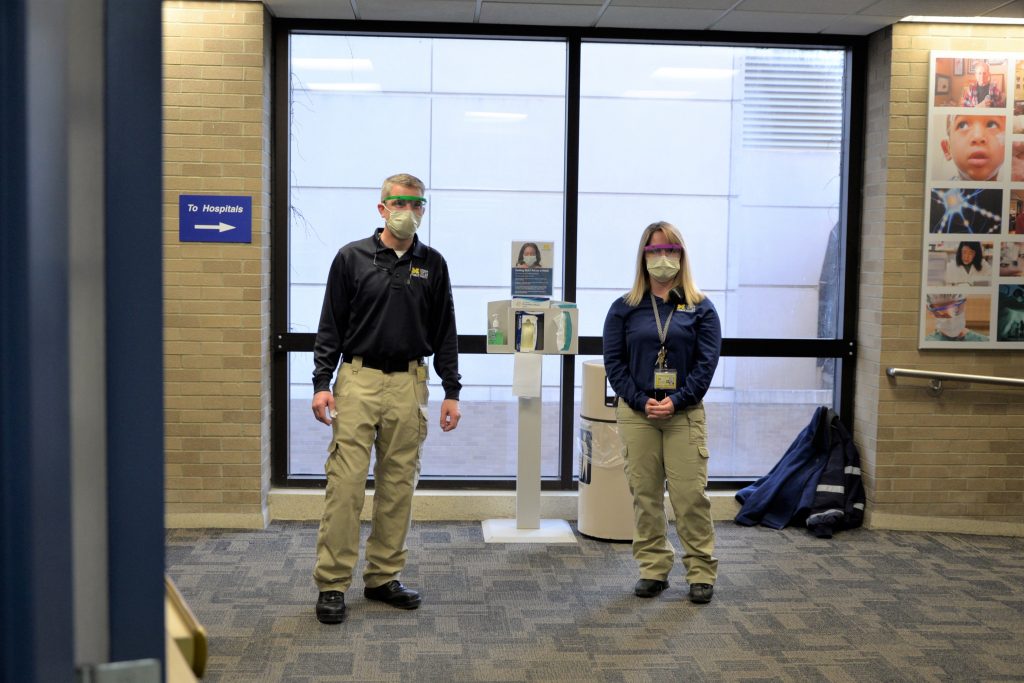 "I could not be more proud of the leadership and selflessness I have seen by our staff stepping up to ensure the safety of our community, even in uncertain times," stated DPSS Executive Director, Eddie L. Washington.
"Many individuals have taken on roles quite different from their usual functions to fill in the gaps that they are cross-trained for and we are thankful for their commitment."
Executive Director Washington also noted that the division is taking the necessary proactive measures to ensure that staff is able to take advantage of the university's emergency paid time off policy, should it be needed to take care of themselves or their families.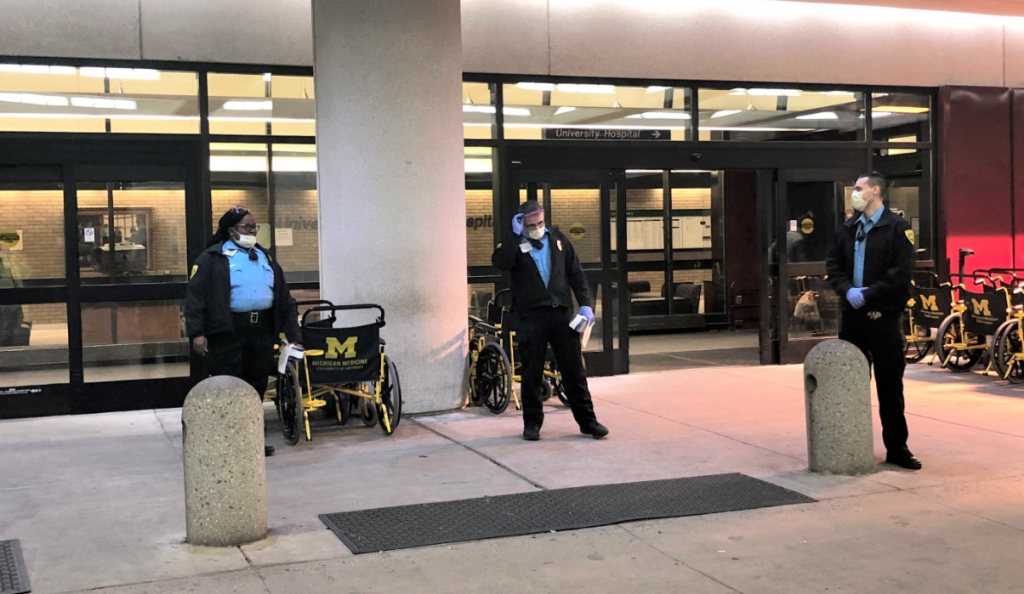 All DPSS emergency and non-emergency services remain available across campus. DPSS is still available 24/7 at (734) 763-1131 or 911 in emergencies. For additional information on university-wide measures concerning COVID-19, please visit umich.edu/announcements.