Welcome HoMe
It's hard to believe that in just a few short days, we will welcome another new class of Wolverines home to Ann Arbor for the 2023-24 school year. Whether you're beginning your first semester on campus or you're returning, below are some tips and reminders for a safe and secure move-in and school year.
DPSS Contact Information
Be sure to add the Division of Public Safety and Security (DPSS) contact card to your phone, so you can reach us quickly whenever you need us. We're here 24/7 to help with any safety or security concerns. Follow @UMichDPSS on Twitter & Facebook for alerts, tips, and educational opportunities.
What to bring and what NOT to bring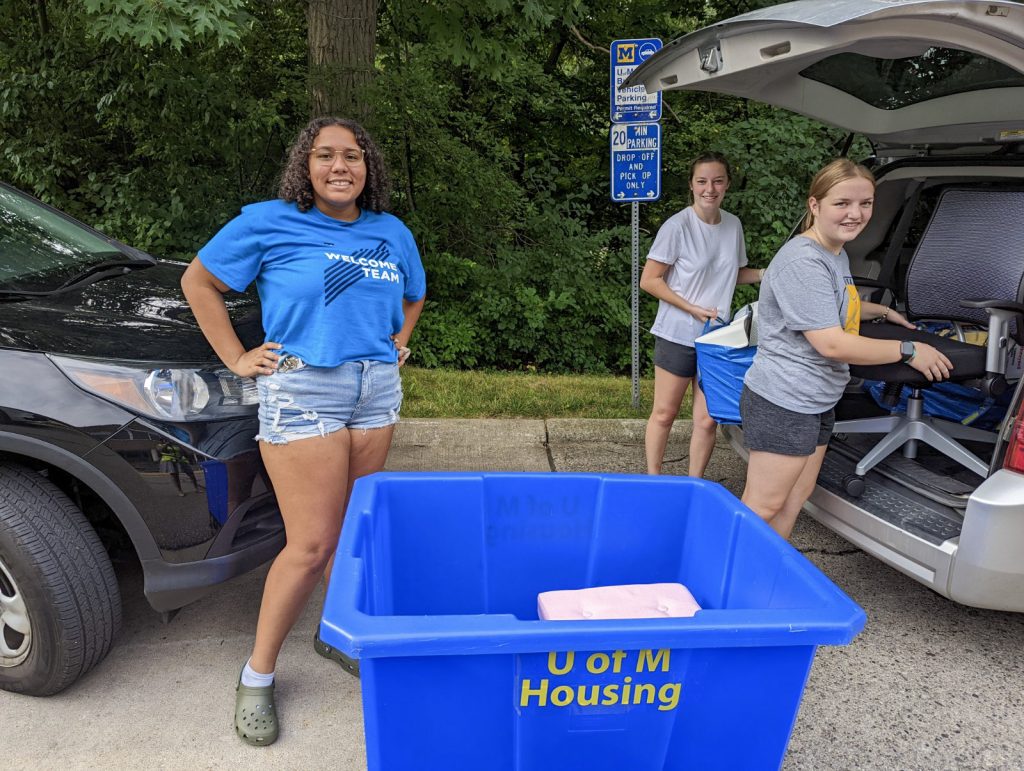 Find a list of what to bring and what not to bring to campus by visiting the Housing website. Get a hardened U-Lock if you plan to bring a bicycle to campus. Avoid cable locks, which are easy to cut through. Finally, register your bike and electronics with DPSS. This property registration program is free and can assist in recovering your items in the event of theft.
U-M Health Response
As public health guidelines evolve, COVID-19 and other health-related guidelines and requirements will be posted on the health and safety section of the Housing website and the University's Health Response website.
Getting Here & Parking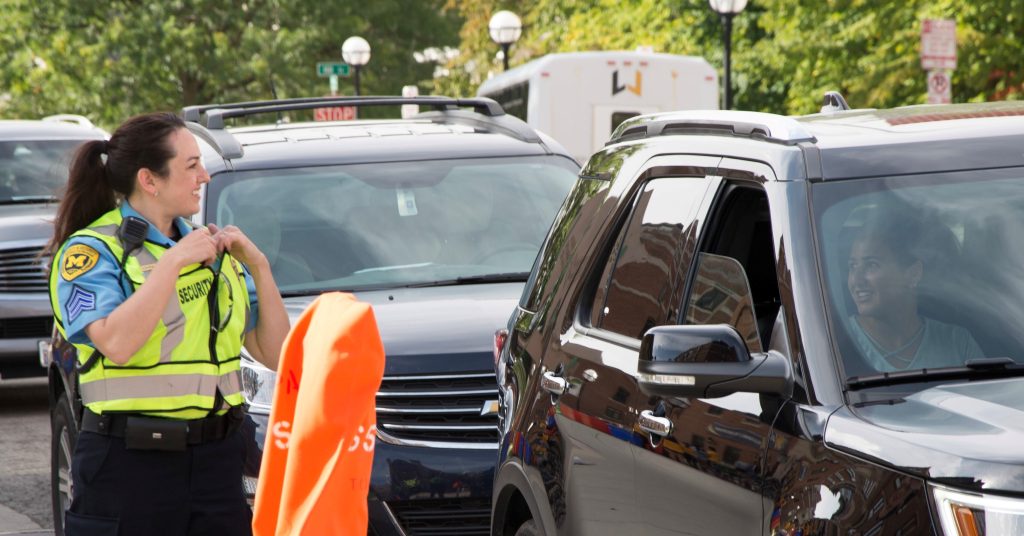 As you make your way to Ann Arbor, we suggest using Waze to help you navigate local construction and traffic.
For students moving into a residence hall, the traffic pattern maps for each residence hall can be found on the Housing website. There will be multiple temporary road closures and parking lots designated for move-in only; please see the Record article for more information. Arrive at your designated time and honor the 30-minute limit for unloading. When you arrive, you will see bagged parking meters near your building; those are reserved for your use. Remember to have your move-in permit with contact information visible, so we can contact you if needed.  
U-M security, police officers, and the Welcome Team will be available on-site at all move-in locations to answer questions and assist with way-finding.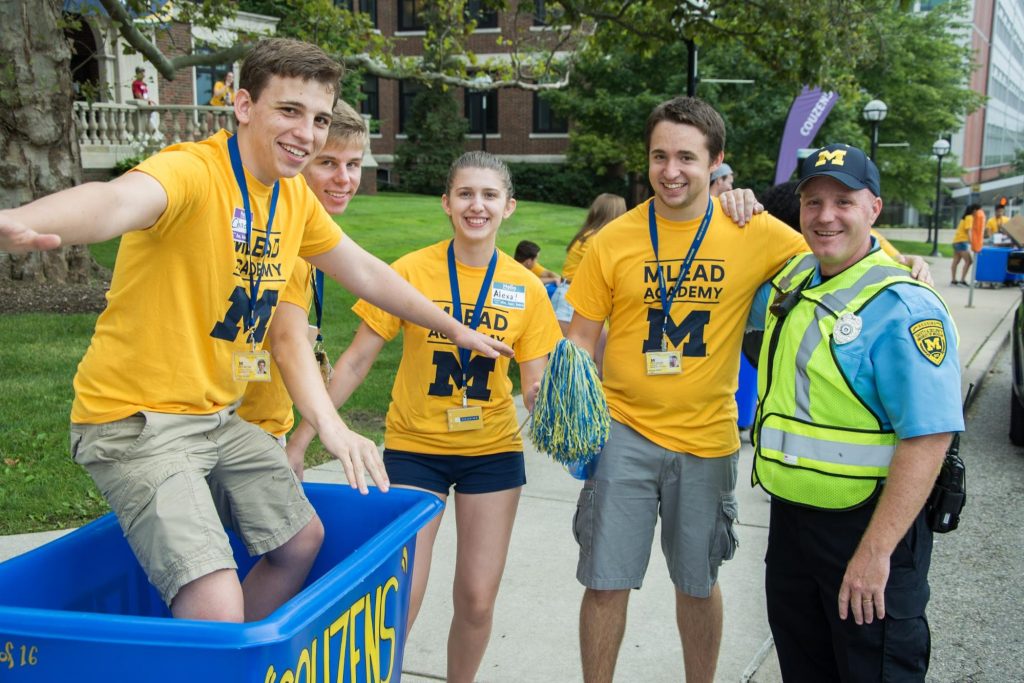 Moving in
Rolling bins will be available for check out to assist students with moving items up to their rooms. To prevent the possibility of theft, do not leave personal items unattended on the sidewalk or in an unlocked car. It's also best to close your dorm room door, so it locks when you leave. 
Additional Resources
We hope you have a great move-in experience here at Michigan and can't wait to start another successful school year. Contact DPSS if you see any suspicious activity or have a public safety concern. Help keep our campus community safe!