The University of Michigan Police Department (UMPD), Ann Arbor Fire Department (AAFD), and Ann Arbor Police Department (AAPD) collaborated to co-host a "High Risk Unified Commander" (HRUC) training course on Friday, August 12.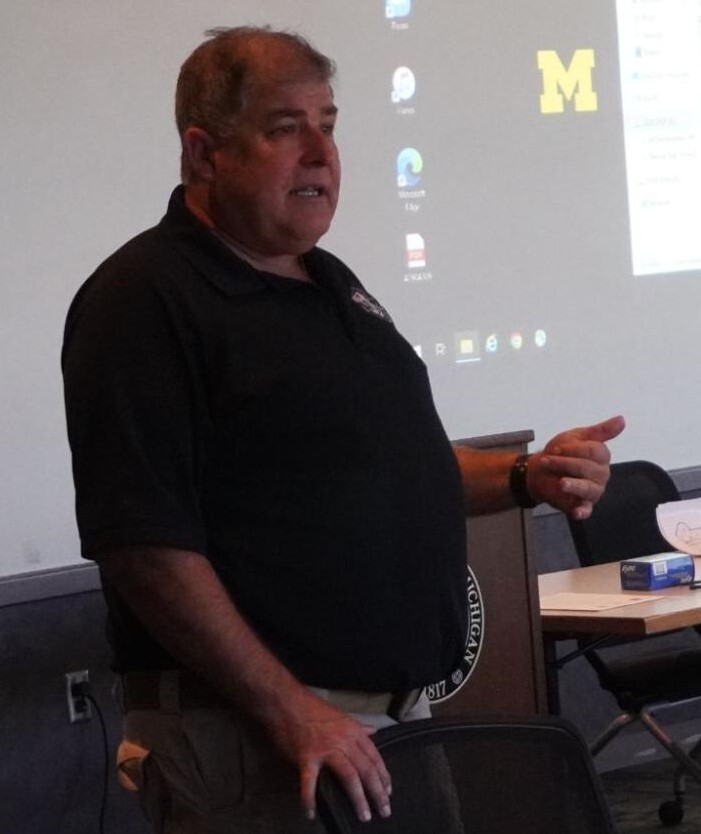 Instructor Jim Etzin led this specialized training that was developed to provide contemporary strategies, tactics, and information to train officers and supervisors in an approach to threat and casualty management during an active violence incident.
More law enforcement agencies, fire departments, and ambulance services have realized the importance of collaborative efforts before, during, and after such critical incidents. Given the increase of violent incidents occurring in the U.S., many safety organizations are contemplating how to best achieve such collaboration.
"The training helped us understand how to systematically manage resources more effectively, both before and during incidents, allowing our organizations to work together as regional partners by sharing resources needed to provide safety to our communities," said UMPD Community Engagement Lieutenant Dave Marshall.
Jim Etzin supervises the Farmington Hills (Michigan) Fire Department's training division and serves as the Fire Department and Emergency Medical Services coordinator for the Oakland County Tactical Training Consortium (OakTac), a mutual aid organization comprised of 40 law enforcement agencies serving approximately 1.3 million people. He is also the founder of the International Tactical EMS Association (ITEMS) and served as a United States Navy corpsman during combat operations in Operation Desert Storm, then as a full-time combat medicine instructor for the 1st Marine Division.
In the immediate aftermath of the infamous North Hollywood Bank of America takeover robbery and shootout in 1997, two years prior to the tragedy at Columbine High School, Etzin was the first in the United States to conceptualize extraordinary deployment into active violence environments by conventional public safety personnel.
Those who participated gained hands-on, comprehensive, and realistic training via a program that offers an unparalleled amount of information in a reasonable amount of time. Rather than providing theoretical recommendations, the information shared is based on the experiences of supervisors who have responded during such tragedies. Participants were presented with ways to apply lessons learned and recommendations for managing incidents occurring in urban environments with high operational tempo and rural ones with limited resources.
"The review of past active attacker incidents and the key lessons learned was very helpful," said University of Michigan Director of Emergency Management Andy Burchfield. The training concluded with a tabletop exercise, giving participants an opportunity to put their knowledge into practice.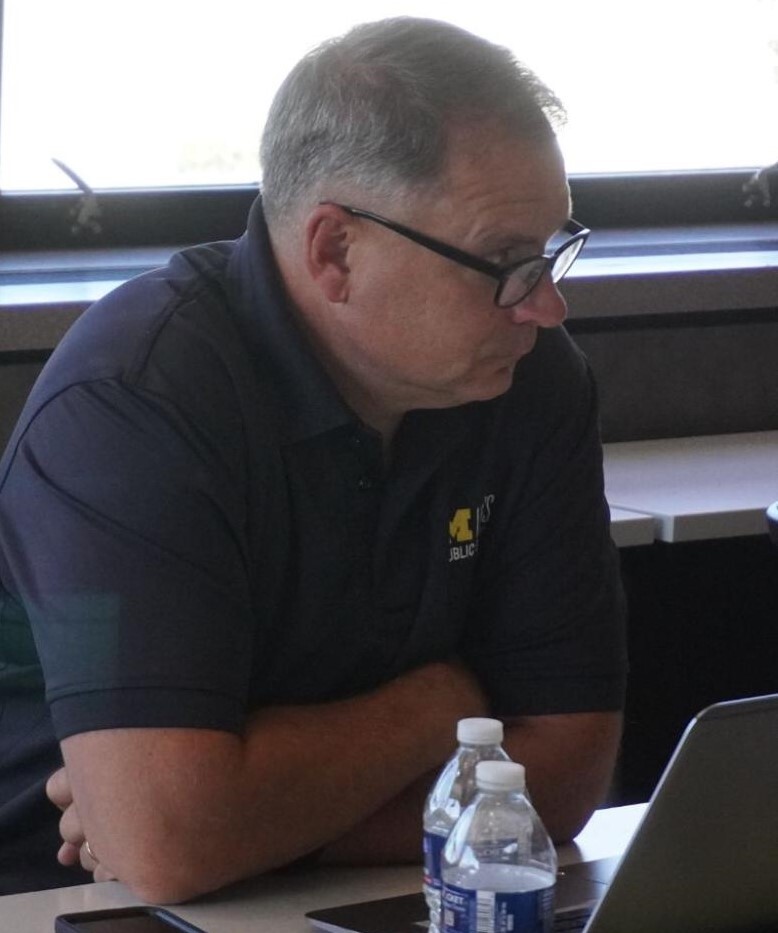 This collaborative training experience also serves to enhance the working relationship between UMPD, AAPD, and AAFD.
"I enjoyed participating in this training with our Washtenaw County partners. This coordinated training and response will help serve not only the U-M community but our local community as well," said Melissa Overton, University of Michigan Deputy Chief of Police.
Thank you to Washtenaw County Sheriff and all community partners who attended this critical training. Members of the UMPD are grateful for the opportunity to gain this vital knowledge with our community partners and look forward to opportunities for future collaborations.