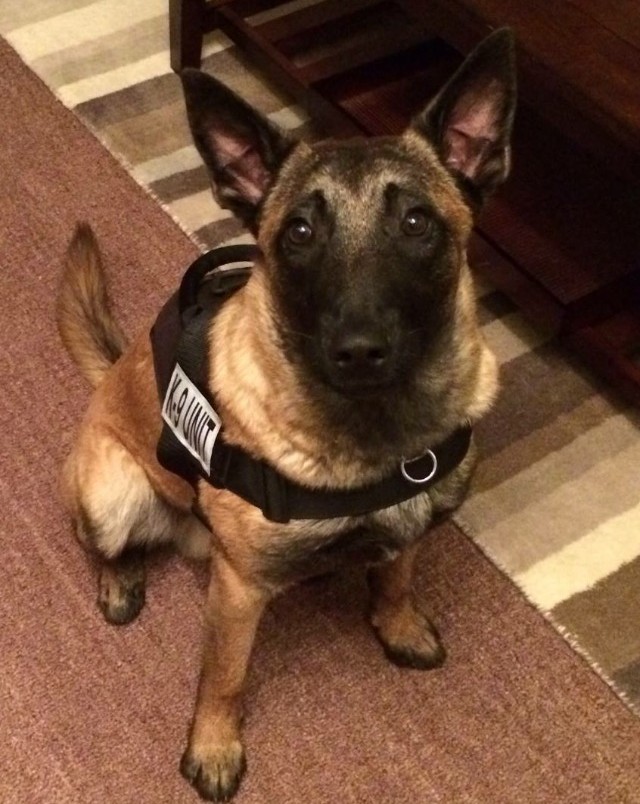 K9 Nike served on the University of Michigan campus with Officer Sue Upton from 2014 until his retirement in January 2022.
Nike was Officer Sue Upton's first K9 as a handler. She remembers the day she selected him from his litter years ago and describes it as "meant to be." They quickly developed an incredible partnership and became trusted officers recognized throughout the U-M community.
Over the past nine years, Nike has been responsible for keeping the U-M community safe through bomb sweeps, tracks, and continuous training exercises. He has been essential in keeping the Big House safe and secure for the thousands of fans who attend games. He was also heavily involved in community engagement.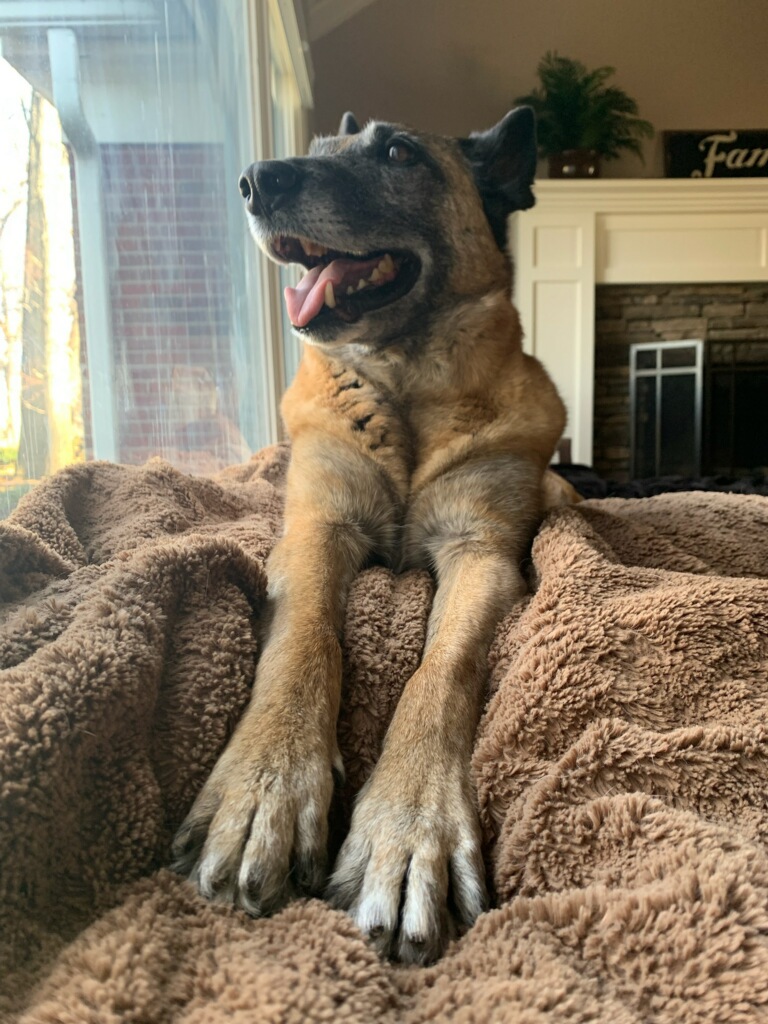 "Connecting and earning people's trust is what he enjoyed best," said Upton. "He just has a natural draw to people and people to him because he is such a unique dog. So approachable and friendly," she said.
Officer Upton and Nike participated in over 150 K9 demonstrations and community events through the years. The Washtenaw Sheriff's Annual Shop with a Cop event was most certainly among their favorites. Nike had become a staple at the event bringing comfort and smiles to every child's and officer's faces.
"Nike is like the ambassador of making a difference just by the countless connections he has made. He was a great partner," recalls Upton.
Nike will always be remembered throughout the U-M community as the dog that could bring people together. Now, he's comfortably living out a happy retirement with long walks in the evening and lots of snuggles at home with Officer Upton.
Thank you for your service, Nike. Enjoy your retirement!