On Wednesday, Oct. 2, patients of C.S. Mott Children's Hospital were invited to meet public safety partners that work to keep them safe both in and outside of the hospital. Officers from Michigan Medicine Security and the U-M Police Department, firefighters from the Ann Arbor Fire Department and paramedics from Huron Valley Ambulance greeted the children and their families with stuffed animals, coloring books, bracelets, stickers, hats and more.
"We are so thankful that many of our public safety partners were able to come together to spend time with these incredible kids," said Michigan Medicine Security Director, Brian Uridge. "Our top priority is to keep patients safe, but we believe that building positive personal relationships with these families is essential in achieving that goal."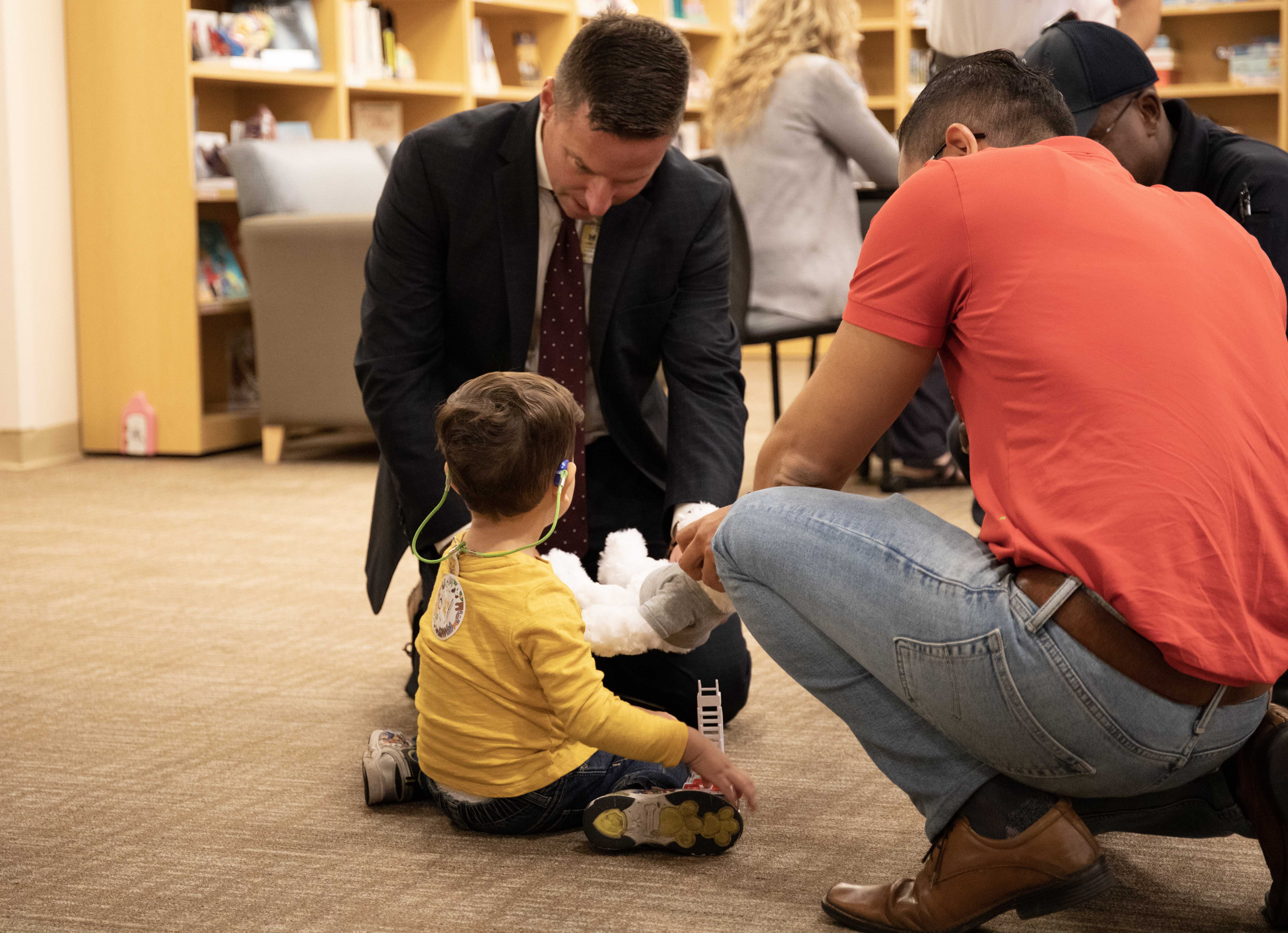 The Mott Family Center and Community Relations team held a raffle at the event in which patients had the chance to win one of many public safety-related toys. When one patient, Aiden, arrived at the event, the large red firetruck sitting on the shelf caught his eye immediately. According to his mother, Aiden had been asking for one for weeks. As luck would have it, when Aiden reached into the raffle bucket, he pulled out a winning ticket.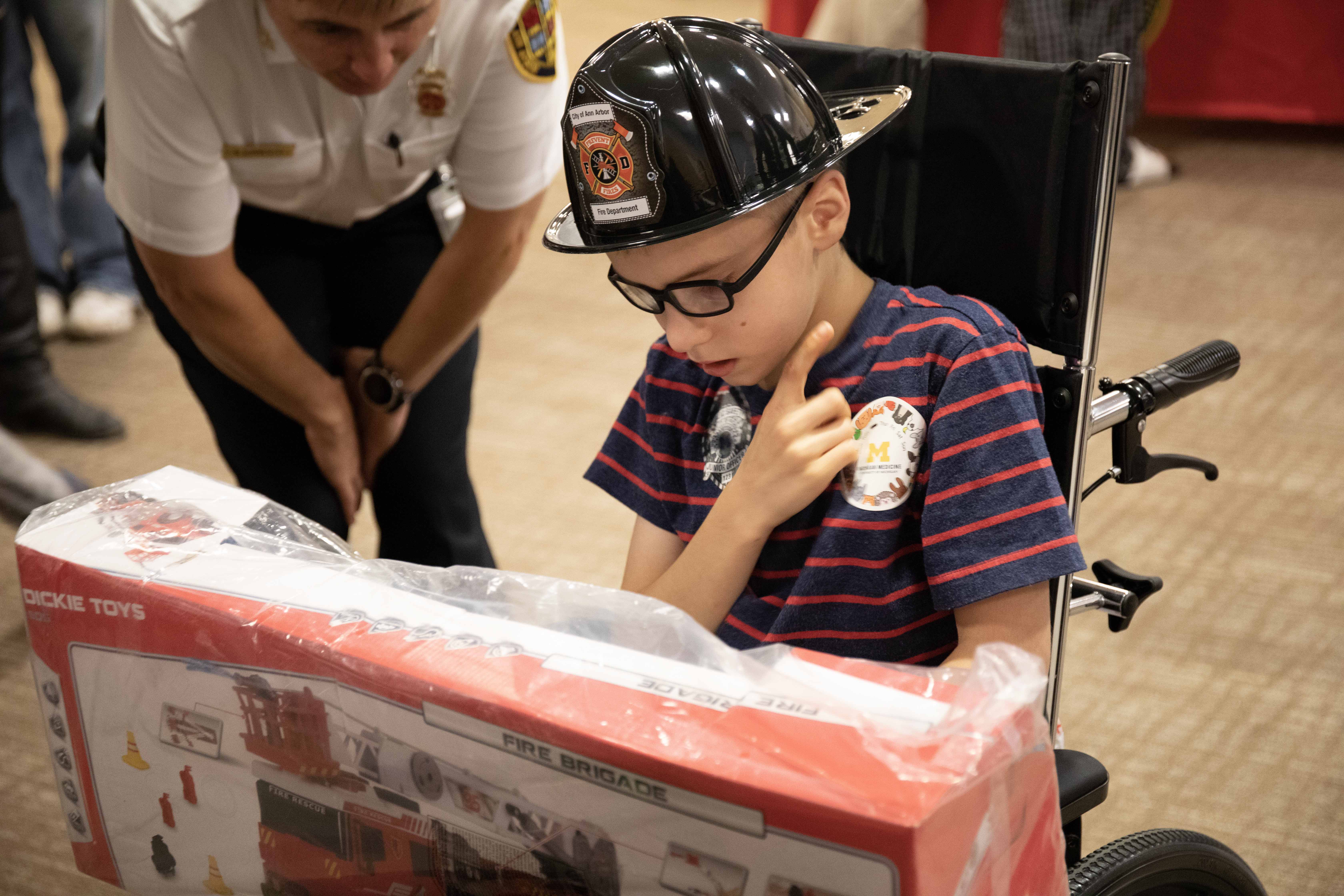 Michigan Medicine Security Officer Roman and Lieutenant Muysenberg also worked to bring the event to patients who weren't able to attend. Brothers Justin and Jackson were excited to get their goodie bags while receiving treatment and spent time chatting with Officer Roman about their favorite Netflix shows.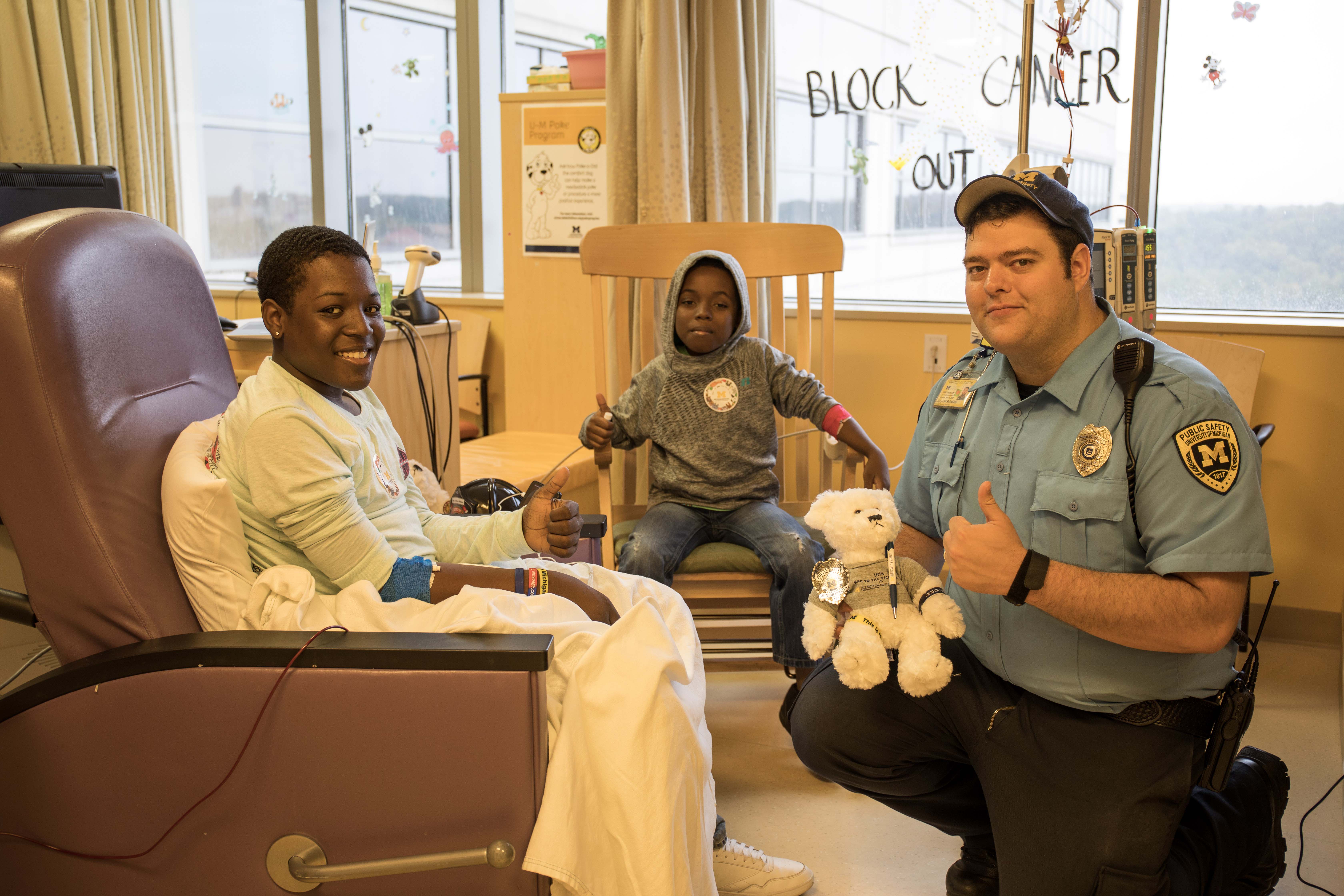 "We hope this event had as positive of an impact on these kids and their families as they have on us every day," said Michigan Medicine Security Associate Director Mike Dillard. "They may not realize it, but they serve us just as much as we serve them."