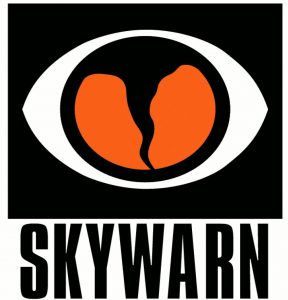 Do you want to learn more about tornadoes and severe storms? Are you interested in helping protect our community during severe weather? If so, this opportunity is for you!
The Division of Public Safety and Security (DPSS) and the Washtenaw County Sheriff's Office are hosting a National Weather Service (NWS) SKYWARN® Storm Spotter Training course on Tuesday, March 13, 2018, at the U-M Campus Safety Services Building from 1 – 2:30 p.m.
SKYWARN® is an NWS program comprised of weather spotters who are trained to share information about severe and hazardous weather to help meteorologists make determinations about warnings. The NWS relies on spotters to provide real-time weather conditions and confirm hazardous weather detected by NWS radar. As a spotter, you can help serve your local community by providing vital information when dangerous storms approach.
The course is free and participants will receive a County SKYWARN® ID upon completion of the training. Class size is limited, so please register by Friday, March 9, 2018.
For more information about SKYWARN® visit their website.

WHAT: SKYWARN® Storm Spotter Training

WHEN: Tuesday, March 13, 2018, 1 – 2:30 p.m.

WHERE: Campus Safety Services Building (1239 Kipke Dr., Ann Arbor)

COST: Free

REGISTER by Friday March 9, 2018
*Skywarn® and the Skywarn® logo are registered trademarks of the National Oceanic and Atmospheric Administration, used with permission.