The University of Michigan believes diversity, equity, and inclusion are integral to its mission as an educational institution. Diversity, in particular, is key to individual flourishing, educational excellence, and the advancement of knowledge at U-M. The Division of Public Safety and Security (DPSS) is committed to these values. Prioritizing diversity, equity, and inclusion introduces new viewpoints, increases creativity, and strengthens community relationships.
As we celebrate National Hispanic Heritage from Sept. 15 – Oct. 15, we set out to get to know one of our valued colleagues working at UM-Dearborn Department of Public Safety (DPS), Clery Act Compliance Coordinator Celia Robinson.
Celia identifies as Puerto Rican; however, her unique family history spotlights a blending of cultures and experiences that shaped Celia's outlook on life and success. This outlook helps Celia fulfill several roles within DPSS.
Not Your Typical Latina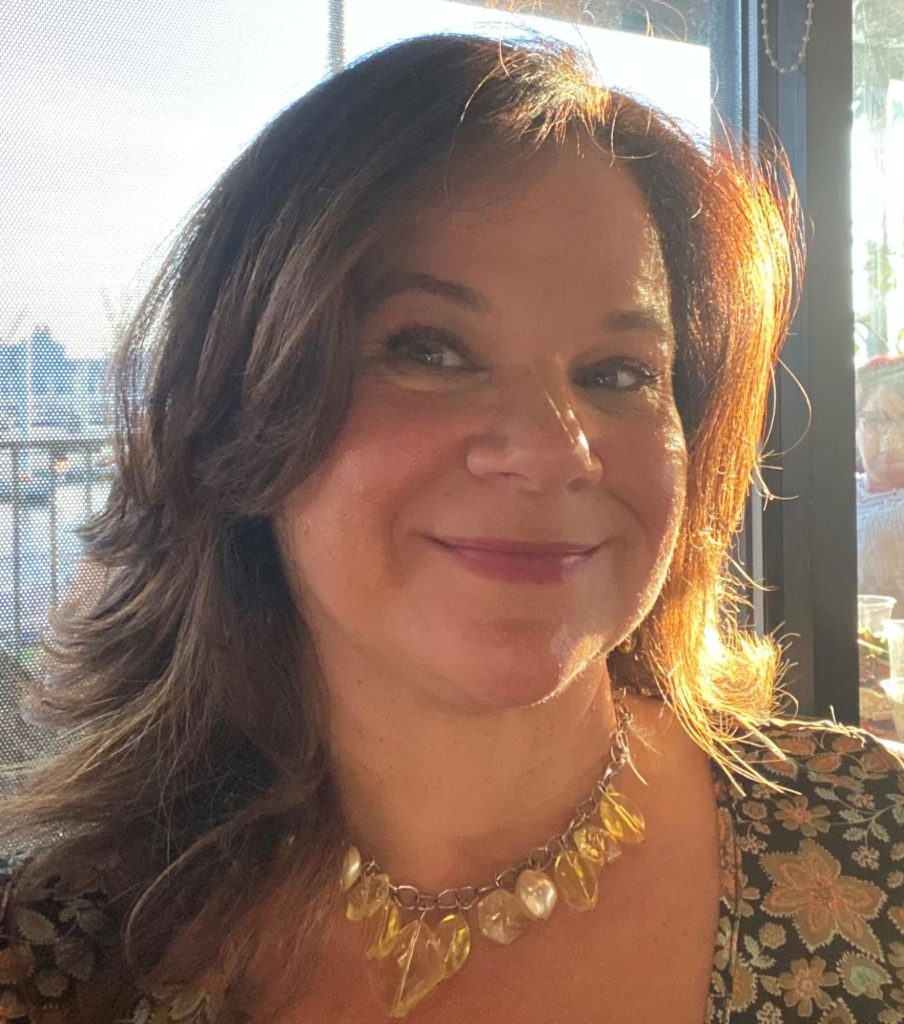 Celia cleverly describes herself as a "Hunga-Rican" as her mother is from Puerto Rico and her father is from Hungary. The couple met in Washington, D.C., while Celia's mother attended graduate school and her father sought asylum. They married and raised their family in Puerto Rico. Celia shared the differences between her sets of grandparents. "On my mom's side, my grandmother was Taínos, Puerto Rico's indigenous people, while my grandfather was a Spaniard. On my father's side, my grandparents were blue-eyed and typical eastern European," Celia recalled. She fondly remembers the blending of traditions in her family, especially around food. 
Celia's unique perspective began to form as she watched her father and mother take a different spin on traditional Hispanic family roles. "Fifty years ago, Hispanic family dynamics involved females being submissive caregivers and stay-at-home moms, while males would be the economic provider, but not so for my mom and dad," explained Celia. Her father did not speak Spanish, so he found trade work when it was available, and her mother provided consistent income working as a teacher.
Celia's mom also made sure Celia and her siblings prioritized education, independence, and personal progression. Celia's mom wanted her three daughters to be able to take care of themselves, be educated, and have careers. Eventually, they all achieved postgraduate degrees and successful careers.
Celia's Journey
After graduating from high school in Puerto Rico, Celia moved to Detroit to attend the University of Detroit (now the University of Detroit Mercy). For Celia's friends in Puerto Rico, the move did not make sense. Why leave a tropical island to move to a cold and snowy Michigan? But, for Celia, the move was well timed.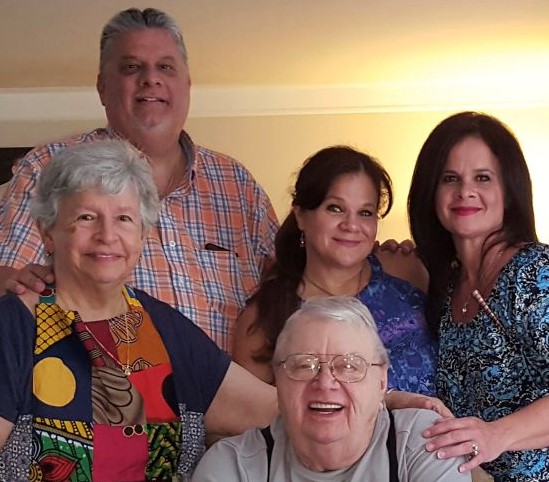 "I had two siblings that were already attending the university, so it made sense to join them to keep a sense of family away from Puerto Rico," said Celia.
Even though the move was made easier by having family members for support, Celia still experienced challenges with adjusting to a new way of life.
"It was definitely a culture shock, moving from a close-knit high school to what seemed at the time to be a large campus. I barely spoke English, the food was entirely different, the weather was a completely new experience, and we were practically confined to the campus," Celia recalled.
During this time of transition, Celia recalled her father's struggles with adapting to a new culture in Puerto Rico. She also remembered the teachings of her mother that afforded her the perseverance necessary to adapt to her new environment and ultimately graduate from the University of Detroit with a B.S. in Industrial Psychology and from Wayne State University with an M.S. in Labor Relations.
Prioritizing Family and Honoring Blended Backgrounds
Although Celia has had a successful career, she feels her most meaningful accomplishment has been raising her family and creating a legacy of love that will continue to thrive through future generations.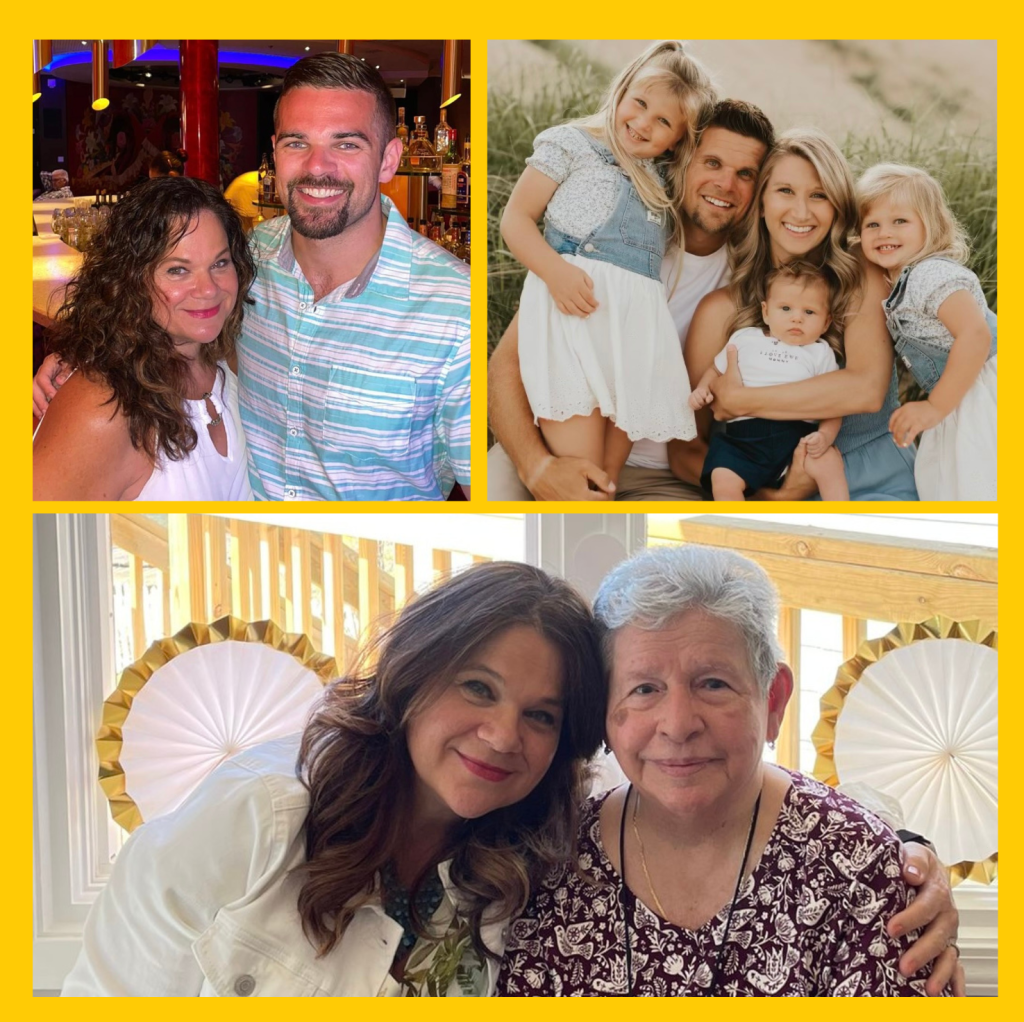 "The most important thing to me is my family and how we interact with each and with the world. I wanted to be a good mom and raise children who would be good people," said Celia.
Celia has a sizable blended family as her late husband had five children previously, they have two sons together, and a total of 12 grandchildren. Celia feels that blending this family into a household with many cultures and family traditions has enabled her children to experience immense love, support, connection, and opportunities.
"I was very fortunate to maintain strong family ties and raise my family with Puerto Rican traditions," said Celia. Celia's parents moved to Michigan to be closer to their children. Celia recalls visiting her parents almost every week and still makes time for big family dinners with her mother who is 88. "Our regular family gatherings include good food and company, with generations of traditions being passed down between my mother, father, siblings, children, and grandchildren. A family gathering is not complete without food, music, and of course, playing dominos," said Celia.
Celia's journey led her to adapt to a new culture and helped her contribute to the DPSS Diversity, Equity & Inclusion implementation team. Celia has an exceptional understanding of how important it is to recognize each individual's perspective while honoring the "ingredients" that influenced it. "We had an office assistant who is Hispanic that I was able to relate to and help by providing insights as to how I navigate through some of the cultural differences," said Celia. In 2020, Celia participated in a video for DPSS to share in Spanish the traditional Holiday salutations. As an ambassador for DPSS, Celia takes every opportunity to greet and interact with students who speak Spanish to help them feel comfortable and welcome.
"It is important to me to be a contributor to the university, that is why I have joined several teams and other committees that provide opportunities to collaborate and offer my unique perspective," Celia shared. "I am grateful to be part of the UM-Dearborn DPS team and appreciate their determination to provide quality services to the campus and community."
Success Stems from Blended Cultures and Strong Family Ties
Celia identifies with the "warm-blooded" people who offer connection and emotional openness that is typical of Puerto Rican culture. "Puerto Rican people are happy, expressive, warm people," Celia said. However, learning and working in a different culture has helped Celia grow into the person she is today.
"The challenge of learning how to interpret interactions with people in a different culture made me grow and progress into a better person," Celia reflects. She also credits her parents for being good role models and encouraging personal progression.
Before joining UM-Dearborn DPS, Celia worked as a Business Operations Manager at Wayne State University and an interim director for Procurement Services at the University of Detroit. "My career has been in Higher Education, where I have a passion for improving business processes and supporting Higher Education as a way to improve society and individual lives," said Celia.
Celia now works as the Clery Act Compliance Coordinator. This job is not the easiest, as the requirements change often, and the tasks demand the ability to pull information from various sources across campus to ensure crime statistics and public safety policies are properly captured and communicated to the public. The Clery Act is designed to enhance the transparency of reported campus crimes to assist students, parents, and campus community members in making informed decisions regarding their safety and the safety of others.
Celia's determination and attention to detail, coupled with her family-first philosophy, help support the spirit of The Clery Act. "I think having a background in business operations helps me with the record keeping and program management aspect of Clery, while my upbringing helps me to really care about the students that this work impacts," said Celia.
DPSS is grateful to have Celia as a team member and appreciates all of the positive qualities she brings to our vibrant U-M community.